We're almost one month into 2022, but we still can't get over some of the projects our construction department completed in 2021. Here's a glimpse at some of our designer and project managers' favorite jobs from the last year.
Since many of these projects are just under a year old, the fun part will be watching and documenting each landscape as the plants mature into their surroundings.
North End Residence, by Jake Koppes
Koppes said, "[This was] my first pool job where I designed everything…so I enjoyed designing to try and match the historic house and area. It was also pretty shady, so placing the pool to maximize the sun was a challenge, [however], I was able to use a lot of great shade-loving plants that will add a lot of color to the yard."
Summitvue Middle School, by Andrew Gates  
"It was fun to be part of such a big project and build another school. These photos also show off what our maintenance department can do. Anything that's green, they mow," Gates commented. "This wasn't just me. It takes a lot of guys and a lot of precision to get every job done."
Franz Witte's construction team installed the irrigation systems, landscape plantings, site furnishings, and sod.
To get an idea of how much land Gates's team covered, they put down 620,000 square feet of seeded turf and 525,000 square feet of sodded turf!
Boise Residence, by Patrick Douglass and Christina Modesitt
"This project was from March and was my favorite because it was my first project where I needed to come up with a functional backyard design that didn't include any grass—challenging but successful," Douglass said. "Christina actually designed it."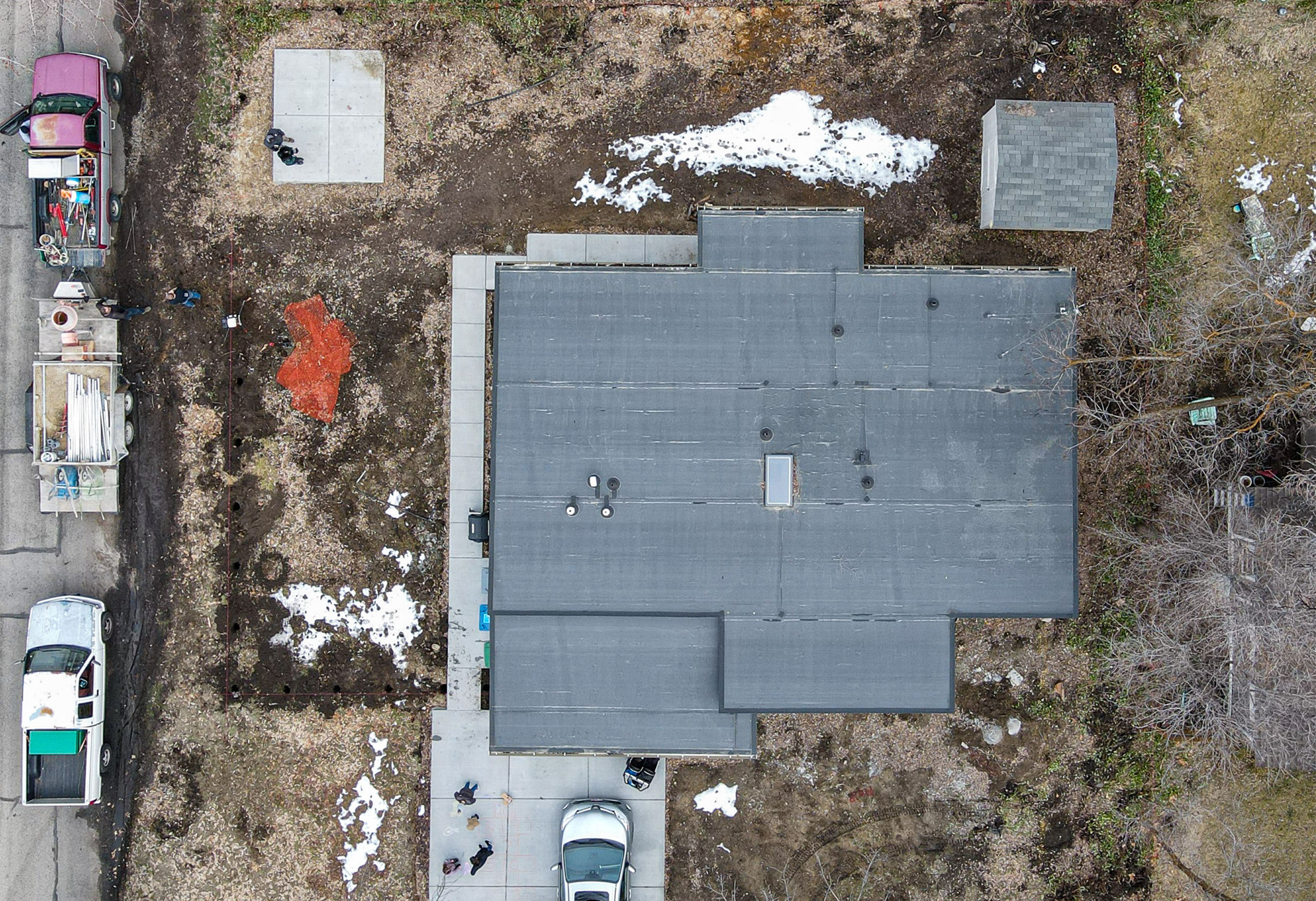 Meridian Residence, by Dave Norlin
This landscape was a blank slate when Norlin and his team took it under their wing. Here's what Norlin had to say:
"I thoroughly enjoyed this project because we handled numerous exciting aspects of the landscaping process. From installing a water feature and a fire pit, to laying high-end pavers and installing specimen plants, we were able to exercise our creative thinking skills throughout the job. Another reason I enjoyed this project was because of the couple's valuable input. They actively participated and were invested during the whole landscaping process, which enabled us to do a fantastic job and create a great product that all of us could be proud of."
Good landscapes keep interest year around. (Yes, even winter!)
If you like what you see, there's more where that came from. Check out the Residential Design and Installation portfolio.
By Riley Rehberg