Did you know that Franz Witte now has a local gift shop? Boise, Meridian, Nampa, Caldwell, Kuna, and Star now have a central location to shop home goods, home décor, and gifts. We constantly freshen up our inventory and 'tis the season to deck the halls! Check out these recommendations from the garden center staff.  
Amaryllis  
Christmas cactus, poinsettia, Norfolk pine, anthurium…let's see…what else screams holiday? Amaryllis bulbs of course! Hand planted in early November to push just in time for the holidays, these are sure to bring earthy charm and beauty to your home for the season. We have 'Apple Blossom,' pushing right now, which is a white bloom with feathered blush pink petals, a delicate addition to your holiday plant collection.  
Cats or Dogs? 
No need to fret, we will not actually make you choose (unless you want to). Maybe you like one or the other or maybe you like both. Either way, the gift shop has tons of home décor pieces to choose from that express the love surrounding your furry friend. From throw pillows to mugs to statuettes to ceramic planters, show off your Franz Witte finds around the house.   
Bird Lovers 
We have numerous decorative pieces that you will be raven about. Shop our selection of birdhouses, ornaments, birdseed cookies, and much more for all you bird lovers out there.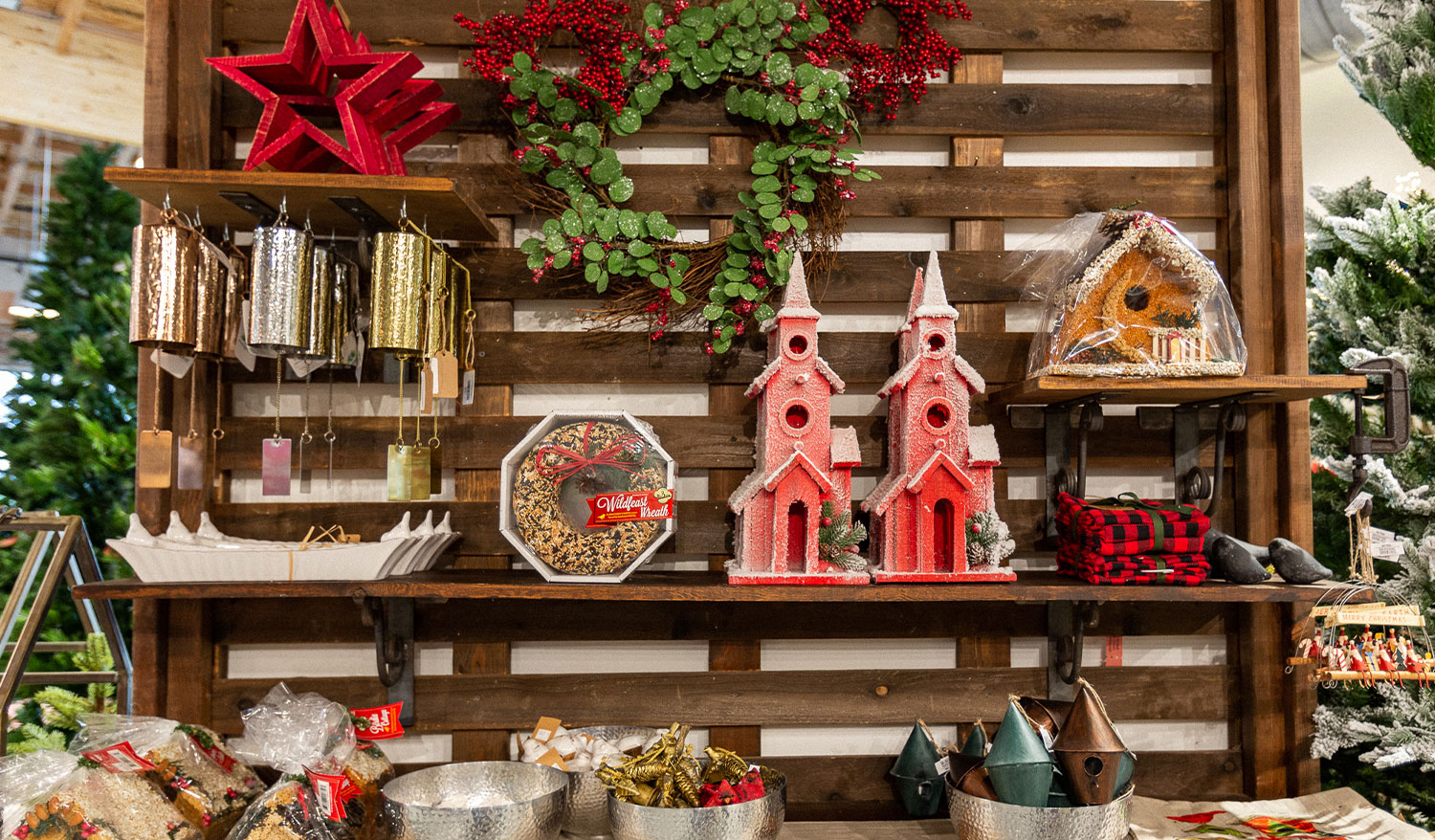 Candles 
Welcome in your guests and set the tone with the sweet aromas of our candle collection. Here are the top three staff picks: 
Frasier Fir by Thymes (holiday)
Imagine the scent of a freshly cut Christmas tree or crisp winter mountain air. Bring that kind of aroma to your home with this long-lasting candle.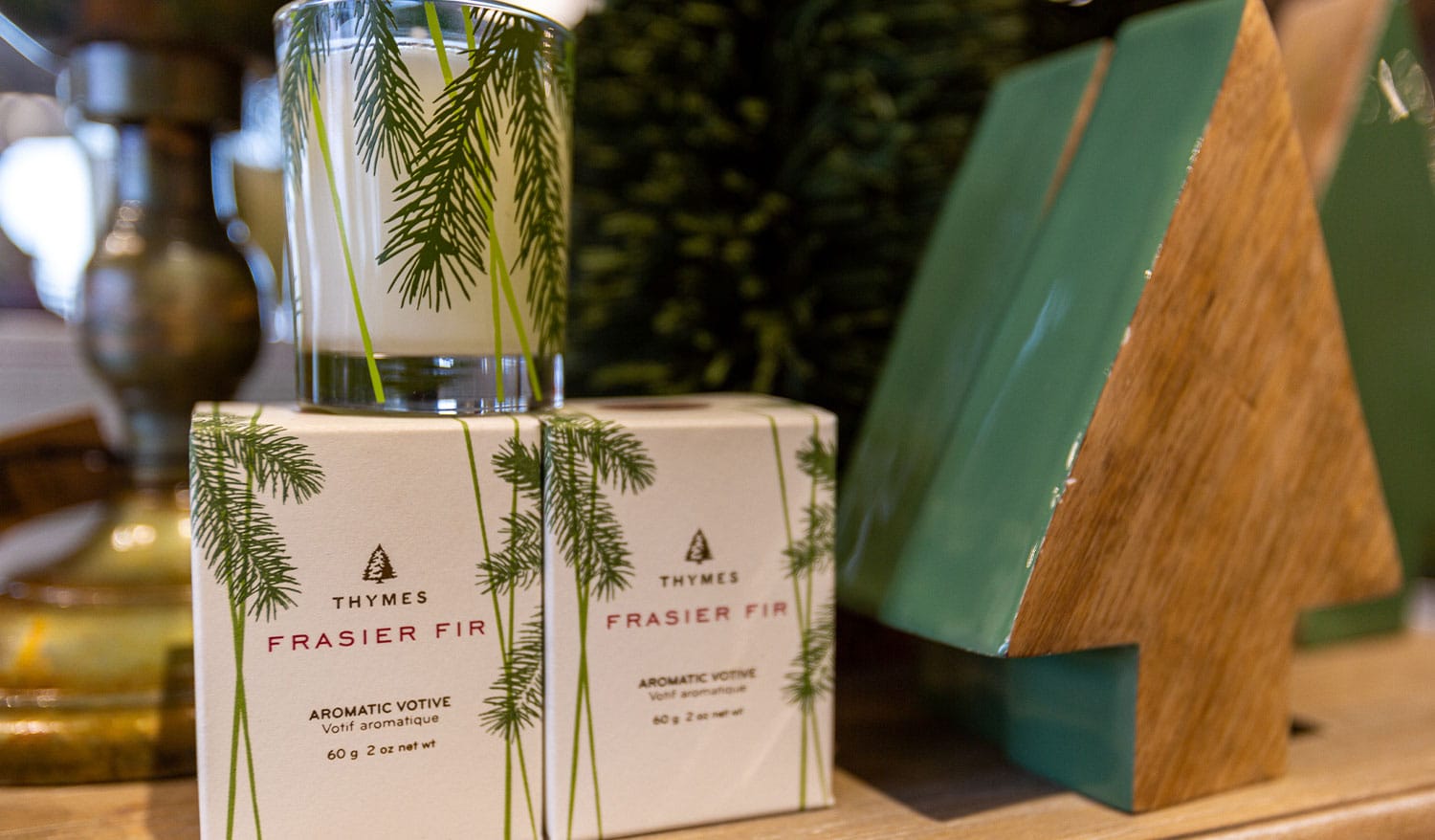 Bay Garland by Rosy Rings (holiday) 
Notes of bay leaf, peppermint, apple, and black currant scream holiday in the sweetest way possible with Bay Garland. We have this candle in multiple sizes and the live botanicals in the wax mold add a beautiful addition for the botany lovers out there. 
Roman Lavander by Rosy Rings (non-holiday)
Enjoy the subtle side of lavender with this candle. Roman Lavander is the perfect non-holiday scented gift for all the plant lovers you know, especially with the charming pressed flower lid. One of our staff members recommended repurposing the container once the candle is burned through. 
Houseplants   
We would not be a garden center if we did not showcase our wonderful houseplants, and we would not be Franz Witte if we did not bring in unique specimens. Now that winter is here, our house plant collection is bigger than ever! Liven up your space and breathe in the fresh air from the comfort of your own home.  
Whether you are decorating for yourself or need that perfect present for someone you know, we are happy to meet all your home décor and gift desires. Stumped on a gift? We have three styles of premade themed gift baskets of various sizes and contents. From the bonsai enthusiast to the bird lover to the Christmas fanatic, the people near and dear to your heart will definitely feel the love. Shop gift baskets along with our poinsettias all online!      
By Riley Rehberg