One of the most exciting aspects of moving to our new Nampa location was opening the gift shop. This year and years to follow, we will be open all season long. While we might not have our grandiose selection of trees and shrubs right now, our focus has shifted to the brand-new state-of-the-art greenhouse and gift shop.
It is no surprise that COVID-19 took a hit on many businesses. We cannot express our gratitude enough for the community's constant support. Are you shopping local this year for the holidays? Consider purchasing your gifts from small businesses. Check out Boise gift shops and those in surrounding areas, like us. Pop into Franz Witte and get some holiday gift inspiration.
Speaking of which, here are seven gift recommendations straight from the garden center.  
Mossify Mister
Know a plant lover that practically lives in a jungle? No shame if it's you. Whoever it may be, the Mossify Mistr is the perfect gift for any jungle dweller. Say goodbye to manual spraying because this automatic mister is a game-changer. Rechargeable and reliable, you and your houseplants will never dread the dry Idaho air again.
Bird Feeder
From beautiful glass and decorative bird feeders to classic suet feeders, let the bird lover in your life know you recognize them and their hobby. We have a wide selection of colors and sizes to choose from, so finding the perfect fit for that backyard birdwatcher of yours shouldn't be a problem.
Houseplants
Whether you collect and tend to plants or not, someone you know is sure to appreciate a good houseplant. The greenhouse is filled with a plethora of genera and cultivars. If selecting a plant sounds overwhelming to you, allow our friendly garden center staff to assist you or answer any questions you may have. We have varieties for the beginner plant parent and the expert. Houseplants make for wonderful, long-lasting gifts because as they keep growing, they keep giving.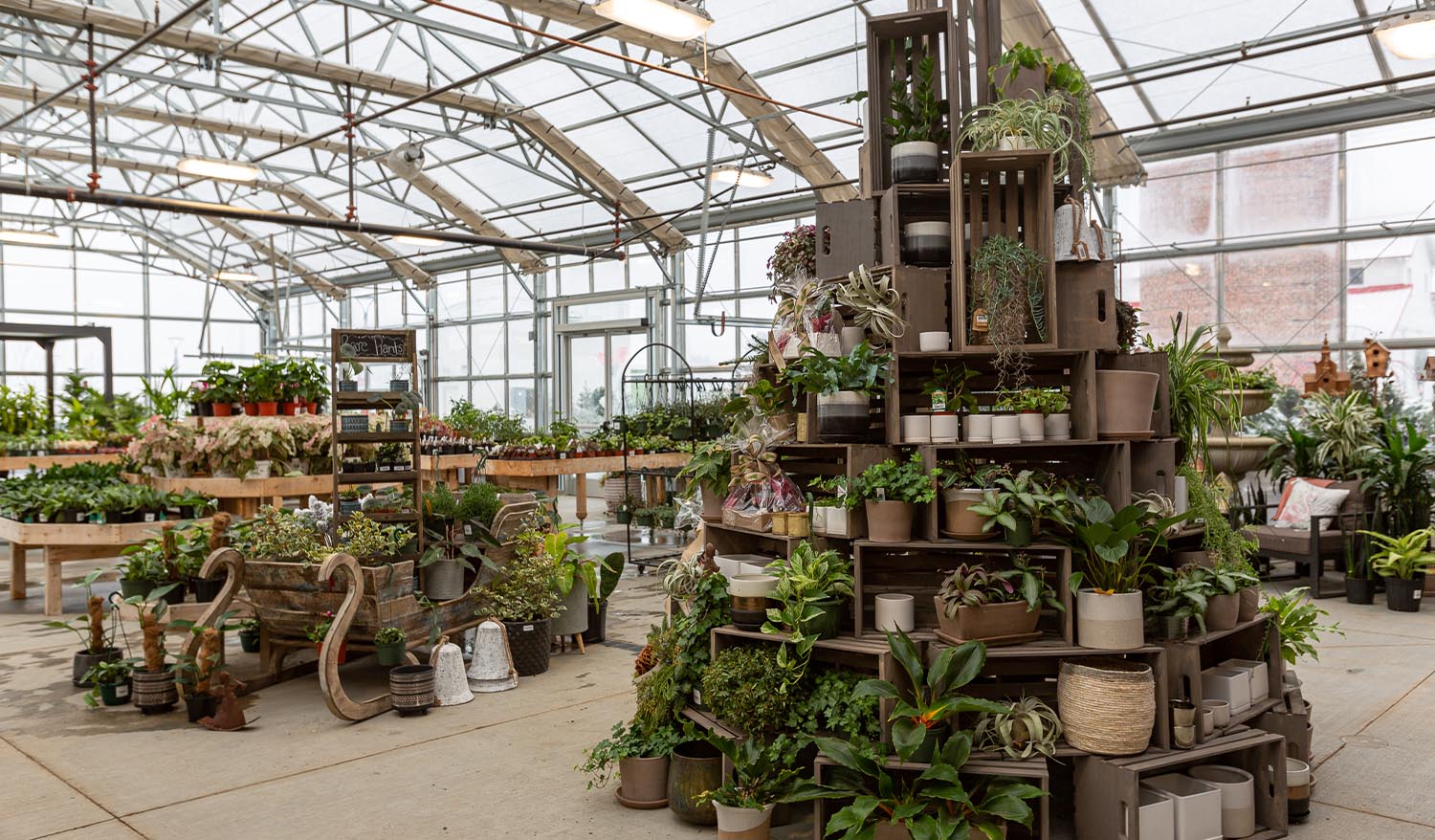 Mugs
Who doesn't love a good mug? Everyone needs that go-to favorite, whether they prefer tea or coffee to kick off their day. Mugs are a practical, simple, and safe gift. We have styles for the minimalist, the x-large coffee cup drinker, the dog parent, the cat lover, and more.   
Candles
It's hard to turn down a candle when there are so many to choose from. Brand names such as K. Hall Studio, Rosy Rings, Thymes, and Tried and True can be found all throughout the gift shop.  Select from holiday and non-holiday scents. All the candles we carry are quality, long-burning, and crafted to last, not to mention charming and delicious!
Charcuterie/Cutting Boards
Charcuterie boards are all the rage right now, and with holiday parties right around the corner, you just might make the host's night with one of these. Select from various board sizes and styles. Mango and acacia wood are two hot quality commodities, don't miss out before they are all gone.    
Plant Posse Stickers
Have we got the perfect stocking stuffer for you! We partnered with Plant Posse and you can now find their stickers in-store. Vinyl, waterproof and UV-protected, these are the perfect gift for that person with the decked-out water bottle, car, phone case, and laptop. If they have a spot, Plant Posse has a sticker. Select individual stickers or choose from available variety packs.   
We have plenty more where these recommendations came from, but don't just take our word for it, come out to Nampa and see for yourself. Don't wait on the edge of your seat for that gift you just ordered online in hopes it makes it on time. Hit the town! Shop nearby in Boise, Meridian, Kuna, Caldwell, Star, and Eagle. There are plenty of local businesses awaiting your support, you never know what treasures are out there just waiting to be found and topped with a bow.
By Riley Rehberg