Mother's Day Weekend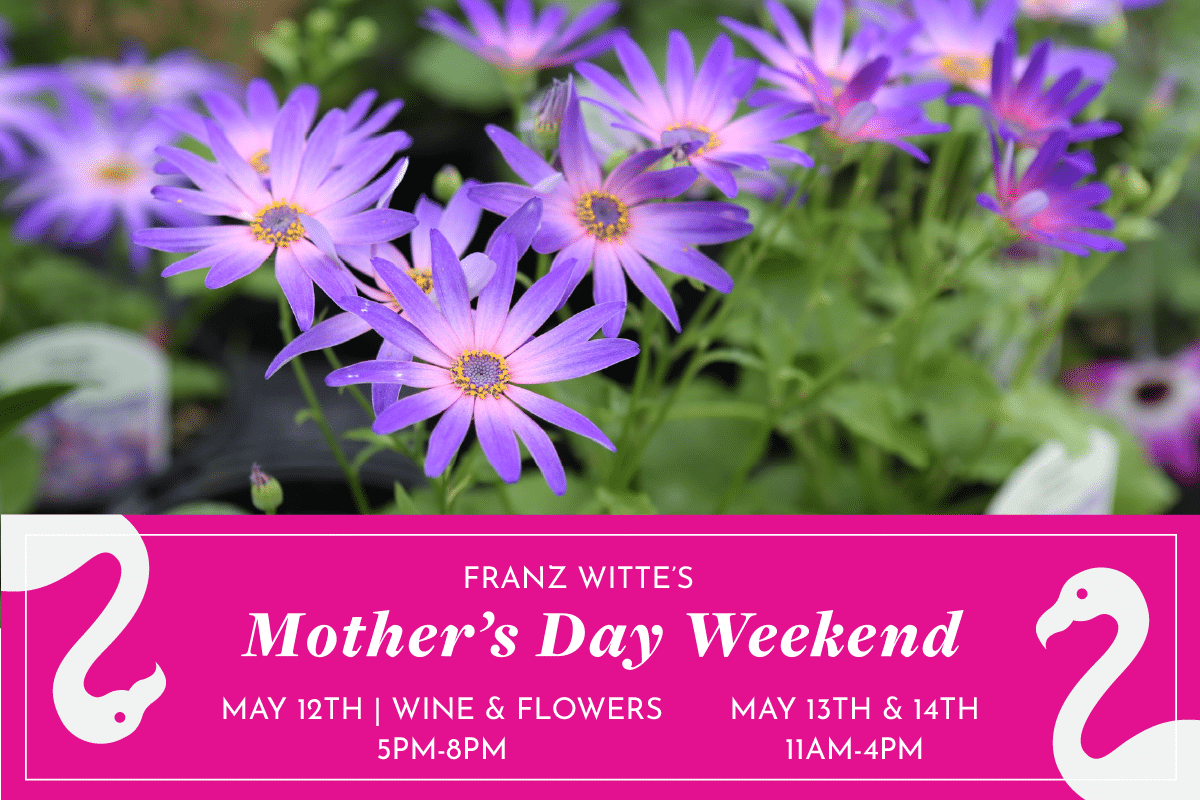 Celebrate all the mothers in your life with a spring weekend full of fun and florals! Shop all the new spring arrivals, see what's trending for the garden, and browse the spring collection in the gift shop to brighten your home this season. Not to mention we'll have live music, delicious food trucks, and Wine & Flowers on Friday evening (May 12th).
Saturday, May 13th | 11AM – 4PM
LINEUP
Music: Crazy Love (until 2:30PM)
Wine Tasting: Y Knot Winery
Food & Beverage: Latte' Da Coffee, Waffleology Panini Grilled Waffle Sandwiches
Sunday, May 14th | 11AM – 4PM
Happy Mother's Day! Enjoy a free mimosa!
LINEUP
Music: Emily Tipton (until 2:30PM)
Food & Beverage: Free Mimosas (while supplies last), Latte' Da Coffee, Holy Oly O's Mini Donuts